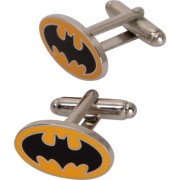 Orosilber designs and develops exclusive customized products with your logos in aid to marketing and branding.
Established in 2001 in New Delhi, Orosilber has been successfully producing high end accessories for men and women with excellent craftsmanship. In addition, they produce licensed merchandise for leading teams in sports and Bollywood Movies. From 2010, they have extended their service through eShop. Along with all their efforts towards designing, manufacturing, distributing and selling quality accessories, jewelry, gift items and licensed merchandise, they have now included custom made products for corporates and others.
There is no questioning regarding the importance of branding to a business or to a corporate sector. You can popularize your brand among the public by gifting them accessories designed with your logo and company name. You can simply ask them to produce tailor-made accessories with your design or you can ask them to design and develop your brand specific accessories. Either way Orosilber is ready for you to provide service with complete dedication.
Almost all accessories of men and women, a large number of them, can be customized for branding purpose. It is very common for many corporates to print their company name and log on attractive stationery items. Other than these, they have lots of personal things that can be customized to gift for menfolk . Starting from caps and hats, the list goes on with neckties, tie pins, tie clips, lapel pins, scarves, cuff links, belts, mufflers, socks, cravats, suspenders, wallets, pocket squares, handkerchiefs and more.
Very popular among these are men's cufflinks, lapel pins, tie pins, and key chains. They make cufflinks with embossed logos, custom designed cufflinks, laser engraved, 3D logo, hard enamel cufflinks and more.
The brand or logo of the company or a message to a cause designed, embedded or printed on these items go a long way in making the employees proud to be a part of such a prestige company. Distributed products of branded accessories produce a great influence in the minds of people, increasing the goodwill of the company. One more thing to notice is that, once started, you will continue this branding aspect periodically and this will in turn help your business to keep its position.
Apart from these personal accessories, there is one more section to concentrate. That is the jewellery section separately for men and women. Bracelets, rings and pendants are popular among the jewelry items that are customized for corporate gifts.
Of course, individuals can also utilize high quality products from Orosilber for gifting someone during their special occasions in life like silver jubilee anniversary, 60th birthday and so on. You can design or print their name or the occasion, if possible with messages.
Quality is the speciality of gifting custom made products from Orosilber. The high quality material, state-of-the-art process in manufacturing, artistic and creative craftsmanship, beauty mingled with durability and the affordable price range along with lots of discounts and offers collectively make their products worthy to possess and proud to distribute as precious gifts.
Share: