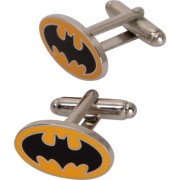 Started in 2001, Orosilber is an iconic Indian brand that deals with fashion accessories for men, women and kids. It has grown from being company to a brand in just a decade of experience in the industry.
Started in 2001, Orosilber is an iconic Indian brand that deals with fashion accessories for men, women and kids. It has grown from being company to a brand in just a decade of experience in the industry.
But what makes it different from the rest of the business firms? How has the company managed to grow while the other are struggling to even make a start?
The answer to above questions is no single strategy. Apart from the dedication, hard work and innovation there are a few key points that make this company different from others and those have been the real success mantra for this company.
1. Stylish accessories for men and women
Orosilber has a wide variety of fashion accessories for men, women and kids. The company is a pioneer and the market leader in this segment with a huge customer base and fan following. The product range includes designer cufflinks , attractive silk ties, handcrafted leather belts, authentic leather wallets, customised gifts, sterling silver jewellery, stylish pocket square sets, classy and modern rings, premium collection of pendants and pendant sets, anniversary gifts, retirement gifts, executive business gifts, custom made gifts and much more. The products are available in many shapes and sizes; additionally there is a large colour variant to choose from. The products are of utmost quality matched to the best possible combination of fashion and class. The company aims not just to sell; they aim at providing an exquisite shopping experience for their consumers.
2. Drop Shipping
Even in this era many companies limit their offerings because of the fear of inventory management costs. Orosilber gives leverage to its partners of just selling and frees them from the trouble of stocking its goods. They follow the phenomenon of Drop shipping thereby making it easier for their partners to sell their products. Their partners just have to display and sell out the products and rest all the hassles of delivery are taken care by Orosilber. This method has particularly helped various online start-ups that faced the challenges of limited resourcing and ultimately growing the importance and brand value for Orosilber. As a partner you don't need to worry about any marketing, operations or even customer service related aspects of the product, you just have to facilitate the sales more or less adhering to the concepts of affiliate marketing. The strategy has worked and today even bigger players like Jabong are following the footsteps.
Orosilber is known for its license merchandised segment that caters to your zeal related to sports, movies, super heroes, music and much more. It provides you with so many options, a lot of designs and amazing colour variants to choose from. The available variety is trendy and super classy. As mentioned above Orosilber operates in movies, sports, music, cartoons and super heroes merchandising segment with product range including Cufflinks, Tie Clips, Label Pins, Belts, wallets, key rings, caps, hats, dog tags, money clips, key rings and much more. The products have received ample amount of love and affection from the consumers and some of them still remain the hit of the market. More than the availability and quantity the company has paid focus on innovation and being a distinct player in the market. They have made sure that they don't copy from their competitors and remain a brand that is known for its distinctiveness.
Orosilber has generated a lot of goodwill from excelling in this particular segment. They operate on a very basic funda "You design it and we make it". They offer an exclusive range of customised products for individuals and corporate. Every product is designed with unparallel precision and is regularly reviewed by the customer. The quality and durability are the two most important aspects of this segment which they focus on. They design customised accessories keeping in mind the brand value of the customer particularly in case of corporate. The team pays heavy attention to make a product which matches the customer expectation and ensures that the product will be an asset in promoting their brand. They have catered to a lot of big corporate firms that not only have praised their products but have actually been their loyal customers.
5. Their own set of cartoon characters
Last but not certainly not the least, the company has come up with a cartoon series of its own and has decided to launch several merchandise based on the same. By this their aim is to attract the kids market and hope to do equally well in this section too. Some of the products that they have launched in this section are again matching the standards. The buzz for the characters has already started in the market among the kids. They have advertised about the characters via social media and if they are able to create what they wish for, there is no stopping this company.
Summarizing, these were the key points that became the backbone of the company's success but side by side we can't ignore other smaller aspects that includes hard work of the employees, vision of the designers, dedication of the craftsmen and leadership of the officials. If they keep on continuing like this they can certainly redefine the concepts of selling accessories.
Share: